Early Phase Clinical Trials: Why taking the whole-of-health perspective is critical Date: 05th Aug 2020 Time: 01:30 PM (Singapore Time)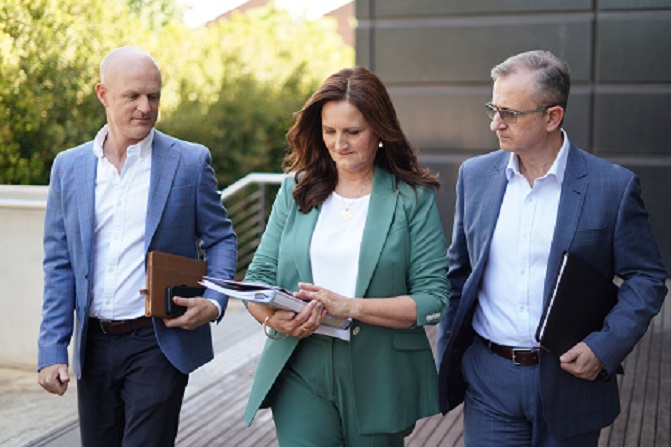 Early Phase Clinical Trials: Why taking the whole-of-health perspective is critical
In this webinar we hear from Professor Guy Ludbrook, Director of PARC Clinical Research, at the Royal Adelaide Hospital and Dr. Gabriel Kremmidiotis, Chief Scientific Officer at Avance Clinical, on how to navigate drug development, strategy and regulatory policy in planning early phase trials in Australia.
Professor Ludbrook has been involved in numerous investigator-initiated and industry sponsored clinical trials, as a Principal Investigator, Consultant, Monitor, and Data Safety Board member and has significant breadth and depth of knowledge and experience in clinical research.
Hear first-hand about the importance of planning with the end goal in mind while engaging and investing in subject matter expertise as early as possible in program drug development planning. The webinar will also cover:
Delineating a full program development plan which includes Australia as an ideal program launch country.
Work with the end goal in mind – what should be the key goals of your early clinical development planning and how can they best support future development
Leveraging early CRO engagement in accessing KOL and clinical research unit expertise during the planning process and tapping into regulatory expertise .
How to navigate ethics, regulatory approvals and achieve fast trial start.
Strategies to selecting Australian investigators and research centers that are best suited to your investigational product
Trial and investigational product types that can be conducted by PARC Clinical Research, at the Royal Adelaide Hospital – overview of the unit, its capabilities and experience
Speaker:
Gabriel Kremmidiotis
PhD, BSC Hon
Chief Scientific Officer
About Gabriel :
Gabriel has 26 years' experience in medical research and drug development. He has devoted most of his career to the biotechnology industry, managing drug development programs from early discovery to completion of phase II proof of concept clinical trials and subsequent commercial drug licensing deals.
He has been part of the CPR Pharma Services team since 2015 managing the department of clinical operations and offering drug development advice to biotechnology companies seeking to enter clinical trials in Australia. In 2019, Gabriel was appointed Chief Scientific Officer of Avance Clinical where he currently leads the Department of Scientific and Medical affairs offering Medical Writing, Drug safety monitoring and reporting and early phase clinical drug development and regulatory advice services.
Prior to joining CPR Pharma Services, Gabriel was the Vice President Research & Development of the Australian ASX listed company Bionomics limited where over several years led teams in discovery and progression of cancer therapeutics through to completion of several phase I and Phase II clinical trials in Australia and the US.
Gabriel's 26 years in medical research also includes appointments with the Cancer Therapeutics CRC, Flinders University of South Australia, Adelaide University, the Los Alamos National Laboratories and the Adelaide Women's and Children's Hospital.
With primary expertise in oncology, Gabriel has a diverse scientific background spanning the fields of Clinical Development, Drug Discovery, Cancer Biology, Molecular Genetics, Bioinformatics and Immunology. He has a PhD and a Bachelor of Science (Honours) from Flinders University and a Bachelor of Science from The University of Melbourne. He has published research findings in 29 international scientific papers and has several patent inventions on cancer genes and small molecule anti-cancer therapeutics. Gabriel is a member of the American Association for Cancer Research, the American Society of Clinical Oncology and ARCS Australia.
Guest Speaker:
Prof.Guy Ludbrook
Professor of Anaesthesia
Royal Adelaide Hospital
About Guy Ludbrook :
Guy Ludbrook is Professor of Anaesthesia at the Royal Adelaide Hospital, Head of Acute Care Medicine at the University of Adelaide and is the Director of an early phase clinical trials unit, PARC Clinical Research. His original research background is in pharmacology, particularly related to pharmacokinetics and pharmacodynamics in the CNS. After spending some time at London Business School, he has developed an interest in innovation in health services delivery, especially related to the value proposition of both outcome and cost. He is active in research into improved evidence-based models of care preoperatively and post-operatively.
He is involved in numerous investigator-initiated and industry clinical trials, as a Principal Investigator, Consultant, Monitor, and Data Safety Board member.
He has substantial experience in regulation through Committees of the Therapeutic Goods Administration.
He is currently studying Health Economics at London School of Economics with a specific focus on quality and cost-effectiveness of both health systems and therapeutic goods.
Moderator: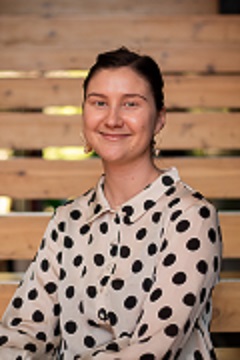 Shannon McGrath
Business Development Associate