Total number of vaccination doses administered per 100 people in the total population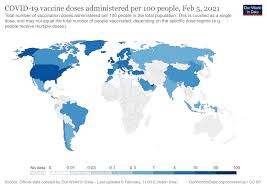 This is counted as a single dose, and may not equal the total number of people vaccinated, depending on the specific dose regime (e.g. people receive multiple doses).
Sign up for the editor pick and get articles like this delivered right to your inbox.