Responsible for developing training modules and implementing training strategy/plan to support the business model and to build Ethical Field Force capability.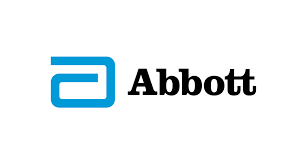 MAIN PURPOSE OF ROLE
MAIN RESPONSIBILITIES
Select or modify existing materials or develop new instructional materials. Conduct review of materials that meet business model with targeted audience.

Conduct assessment, identify gaps between Ethical Field Force capability and business requirement. Anticipate constraints or problem affecting Ethical Field Force performance, and involve in aligning training plan.

Carry out train-the-trainer to cascade training modules to Regional Training Manager.

Organize and conduct training (onboarding, induction, sales school, VVLP1, new product/campaign launching, etc.).

Develop evaluation technique, tools and proceed assessment and certification.

Work with Ethical Field Force to align field coaching that support Ethical Field Force development and performance.

Follow-up and track coaching implementation among Ethical Field Force that improve coaching environment.

Coordinate with marketing, Ethical Field Force, SFE to ensure alignment and effective execution and operation.

Ensure self and team compliance with ANI's code of conducts and compliance policies.
MINIMUM BACKGROUND/ EXPERIENCE REQUIRED
Minimum 3-5 years
Relevant experience in managerial/supervisory role in training and development

Preferably 2-3 year experience in managerial sales role in pharma, nutrition, or FMCG
Bachelor
CORE SKILLS REQUIRED
Business acumen

Organization and planning skills

Consulting skills

Decision making

Project/process management

Analytical skills

Adaptability

Teamwork

Problem solving skills

Logical thinking

Independence and self-motivation

English and Vietnamese

MS Office
Sign up for the editor pick and get articles like this delivered right to your inbox.