More than ever, laboratories need solutions to help them efficiently capture and parse documents and data, reducing the tedious, time consuming and error-prone manual data entry.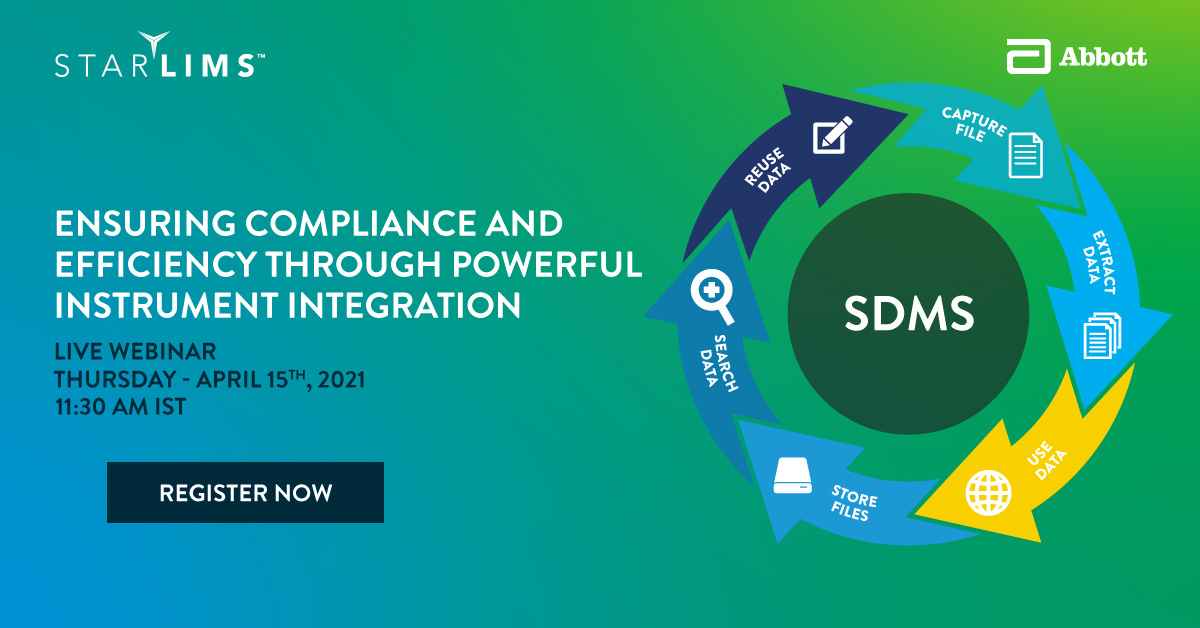 Topic:
ENSURING COMPLIANCE AND EFFICIENCY THROUGH STARLIMS SCIENTIFIC DATA MANAGEMENT SYSTEM
Synopsis:
For organizations considering a digital transformation strategy, the Scientific Data Management System (SDMS) can be a key element when it comes to moving away from paper-based documents while keeping data integrity.
In this webinar you will:
Learn more about how STARLIMS SDMS can support your organization through powerful instrument integration.

Discover how STARLIMS can support organizations with an existing LIMS lacking SDMS capabilities and organizations without a LIMS.

Understand why the SDMS is the right solution for organizations that want to have a single source/repository for scientific data.
Click here to Register Now !
Sign up for the editor pick and get articles like this delivered right to your inbox.